NBA team tie up advertising agreement with German oil brand.
Posted: September 19 2018
By: Stephan Georgiou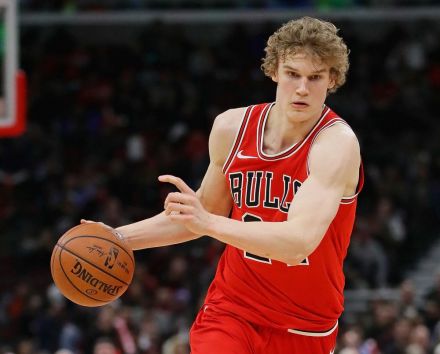 The National Basketball Association's (NBA) Chicago Bulls have entered into a partnership with German oil and additive specialist Liqui Moly.
The deal is a two-year advertising contract, giving the brand a significant presence at the Bulls' home, the United Center, and digitally across the team's social media channels in what Liqui Moly marketing manager Peter Baumann describes as their "largest scale sponsorship program ever in North America".
Financial details of the deal were not fully disclosed, however, a Bulls statement did say Liqui Moly is paying the franchise a seven-figure sum.
Despite the German brand traditionally entering into motorsport sponsorships, the deal is not Liqui Moly's first venture into US sports, having sponsored the National Hockey League's (NHL) LA Kings for the past year.
Baumann said of the deal: "An attractive sport, a well-known league and a great team with a strong following – that's a perfect combination as far as we're concerned. The aim of this collaboration is to raise Liqui Moly's profile in North America particularly, but also beyond."
Chicago Bulls vice president Matthew Kobe added: "We are so pleased to have found a powerful partner in Liqui Moly. A premium brand which shares a global reach and mutual interest towards quality and top performance is a great match for us."
The Chicago Bulls get their 2018/19 pre-season underway on 30th September against the New Orleans Pelicans with their regular season starting next month.